I offer counselling in Nyon, in the canton of Vaud. My practice is located in a very quiet and serene building in the heart of the old city of Nyon, at the foot of the castle, and very close to Lake Geneva.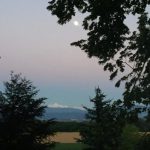 Counselling is a process of finding out what hindrances you find on the path you want to walk, and what you can do to turn those challenges into advantages. very often, hurdles and hindrances do not just come from outside – it is often our own attitudes towards those hindrances that form the biggest hurdles. In the process of counselling we look at those attitudes, those beliefs: where do they come from? Are they still useful? What can they be replaced with?
Counselling and life coaching are very similar processes: they both seek to empower you to take the decisions you need to take, by clarifying what has been holding you back so far. Psychological counselling is not psychotherapy: the purpose of therapy is to first of all diagnose you with an affliction, and then set on a course to healing. Although I am licensed as a therapist, I see my clients first and foremost as healthy human beings doing what healthy people do. They regularly evaluate their lives, their dreams and their aspirations.
My areas of interest are how we build our own identity and how that identity evolves and grows; life transformations (loss, moving homes, marriage or separation, etcetera); modern day masculinities and what it means to be a man; stress and trauma; anxiety and depression. On this page you can find some more information on the themes I work with.
If you want to know more about what the process of counselling can do for you, do feel free to look around on my website, or to contact me.
Counselling in Nyon or Lausanne: Where to Find Me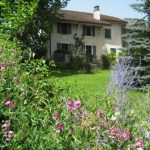 My practice in Nyon is about five minutes on foot from the railway station of Nyon, and five minutes from Lake Geneva. Parking can easily be done at "Perdtemps".
In Lausanne my practice is in the area of Flon, with ample public transport facilities and parking nearby.
On my Contact pages you can find a map that shows how you can find me, when coming from Nyon, Lausanne or Geneva.