Voor mij is de cliënt de deskundige van haar of zijn eigen leven. Jouw ervaringen, jouw talenten, jouw wensen en behoeften zijn het uitgangspunt voor onze interactie. Mijn opleiding en ervaringen zijn jouw garantie dat onze samenwerking tot succes kan leiden. Ik bied twee vormen van samenwerking:
individuele begeleiding
net buiten Nyon of anders in Lausanne en
"skype" of afstandsbegeleiding
(vertrouwelijke en veilige online begeleiding).
Begeleiding in Nyon of Lausanne: Persoonlijke Groei
"Wat betekent het vandaag de dag om een mens te zijn? Wat is het verlangen van mijn ziel? Hoe kan ik oprecht zijn met mijzelf en de mensen om mij heen? Hoe kan ik een bron van positiviteit zijn in het leven van mijn gemeenschap, mijn land en onze wereld?" Als
een van de bovenstaande vragen ook bij jou leeft
, of als je iets geheel anders zou willen bespreken, dan kun je mij
hier
bereiken.
Wie we zijn en wat we doen zijn beïnvloed door de verhalen die wij onszelf vertellen over onszelf.David Denborough
Persoonlijke Groei: Een Inspirerend Avontuur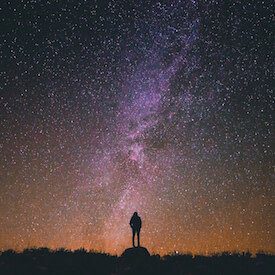 Het leven heeft de neiging om hindernissen op te werpen: dat is normaal. Behalve periodes van plezier en tevredenheid krijgen we ook te maken met verlies, teleurstelling, schokken en scheuren. Maar, zoals Leonard Cohen al zong: "There's a crack in everything; that's how the light gets in." Scheurtjes leiden tot zelfonderzoek: wat werkt wel en wat werkt niet voor mij? Waar heb ik verdriet, boosheid of – vreemd genoeg – voel ik mij leeg? Dit soort van zelfonderzoek is een avontuur, soms veeleisend en moeilijk. Ik kan inspiratie bieden, vragen stellen en een spiegel voorhouden zodat jij het pad kunt wandelen dat jij kiest. Jij kunt kiezen uit twee soorten van interactie:
Face-to-face begeleiding in Nyon en in Lausanne
Begeleiding op afstand: geheel vertrouwelijk via beschermde videoverbinding, waar ook ter wereld jij je bevindt.
The shoe that fits one person pinches another; there is no recipe for living that suits all cases.
Carl Jung