I believe that people are the experts of their own lives. Your skills, desires and needs are the starting point for our interaction during counselling. On the other hand: my training and experience as a counsellor are your guarantee that our work together can lead to solutions, healing and growth.
I offer two types of engagement:
face-to-face counselling
just outside Nyon or in Lausanne and
online counselling
(confidential and secure). If you are considering counselling, you might be curious
to read more about what this involves
, or you might be wondering what the
difference is between counselling and psychotherapy
. It could even be that you are exploring
counselling for a loved one
. To answer those (and other) questions I maintain
a blog on issues of counselling and mental well-being
.
Counselling in Nyon and Lausanne: Healing & Growth
"What does it mean to be a (wo)man, today? What is the longing of my soul? How can I be true to myself, and those near and dear to me? How can I be a force of positivity in the life of my community, my country, and our world?" If
any of the above questions
resonate with you, or if there is something else you would like to pay attention to, please don't hesitate
to get in touch with me
.
Who we are and what we do are influenced by the stories that we tell about ourselves.David Denborough
We have discovered a world we were not aware existed. We're trained academically, much in our lives is about efficiency. It all worked but we missed out on so much in life. You've shown us the way to go inside. Your capacity to see people so precisely and completely is just beautiful and freeing. Sometimes it's pure magic and you seem to see things about either of us that we ourselves would find hard to give words to. You make it appear from behind a veil, with kindness and curiosity. Thank you for helping us make our lives fuller, with more depth and nuance. Married Couple
Personal Growth: An Inspiring Adventure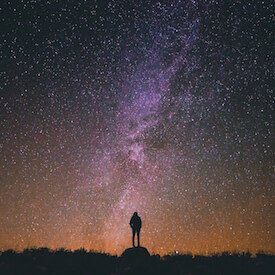 Life has a habit of throwing up issues and hurdles - that is to be expected. Apart from moments of joy and contentment, we also face losses, disappointments, ruptures and cracks. But, as Leonard Cohen sang: "There's a crack in everything; that's how the light gets in." Cracks lead to self-exploration and that in itself is an adventure; sometimes arduous. As a counsellor I can offer guidance, inspiration and a mirror so you can walk the path you choose to walk.
***
Psyche
originally meant "soul" and
therapeia
meant "care" - psychotherapy therefore means "care for the soul". And that is exactly what I believe lies at
the heart of my counselling and coaching
: to help clients find ways of improving
their own care for their own souls
.
The shoe that fits one person pinches another; there is no recipe for living that suits all cases.
Carl Jung
Couples and Individual Counselling in Lausanne
Rue du Grand-Pont 18
6th floor,
Lausanne
1003
Phone:

+41(0)787376590
I use cookies on this site. Feel free to disable them if you prefer not to have these cookies.
Functional

Always active

The technical storage or access is strictly necessary for the legitimate purpose of enabling the use of a specific service explicitly requested by the subscriber or user, or for the sole purpose of carrying out the transmission of a communication over an electronic communications network.
Preferences

The technical storage or access is necessary for the legitimate purpose of storing preferences that are not requested by the subscriber or user.
Statistics

The technical storage or access that is used exclusively for statistical purposes.

The technical storage or access that is used exclusively for anonymous statistical purposes. Without a subpoena, voluntary compliance on the part of your Internet Service Provider, or additional records from a third party, information stored or retrieved for this purpose alone cannot usually be used to identify you.
Marketing

The technical storage or access is required to create user profiles to send advertising, or to track the user on a website or across several websites for similar marketing purposes.