Effective psychological counselling depends on the quality of the relationship we can build. Trust, confidentiality and a "click" are important for the two of us to be able to work together.
However, such a relationship will take a bit of time, and of trying out. Are you more comfortable with online counselling, for example, than with face-to-face meetings, or the other way around? Would you rather work in shorter sessions, or longer sessions?
Not all clients are the same. Not all issues are the same. And not all solutions are the same. And not even every session will be the same. As Carl Jung said, many years ago: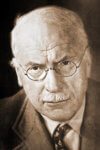 The shoe that fits one person pinches another; there is no recipe for living that suits all cases.
The most familiar way of offering sessions is the 50 minute, face-to-face interaction between client and provider. My sessions normally last 60 minutes. However, often clients feel that this is somewhat short. For those clients I offer 90 minute sessions.
Tailor-made Services: Personal Growth
Each person is unique, and because each individual has his or her own style of communicating and his or her own way of engaging with the challenges and opportunities of life. Therefore, I believe in offering a style, type and duration of interaction that is tailor-made to your needs and your desires. This method of working is one of co-operation and exploration, experimentation and perseverance.
We – you and me together – use both our skills to seek new pathways through your life. Personal growth is, unfortunately, not always easy or simple. However, I believe that with wisdom, patience, dedication, and a healthy dose of humility, hope and faith much of what now seems hard to grasp will become manageable, and probably even a milestone in your life.
Types of Psychological Counselling
I offer different types of interaction with individuals or groups around a selected group of themes. First of all there is the familiar one-on-one, individual psychological counselling in a nicely decorated, serene and private space.
I also offer distance counselling, in case face-to-face sessions are not possible or desirable. This type of counselling is also known as "skype counselling." However, because Skype does not offer encryption, it is not possible to guarantee confidentiality. Therefore I use a provider that has your safety and confidentiality in mind.