I offer in-person psychological counselling services in Nyon and Lausanne. I have a beautiful practice that is quiet, stylish and serene. The environment in which I work is steeped in history (the region of Nyon goes back to before the Roman era…), and reflects great respect for both nature and ancestry. I believe this setting offers the right space to work on matters of the mind, the heart, and the soul.
A good conversation lies at the heart of successful psychological counselling. As a counsellor I am guided by respect, curiosity, empathy and – sometimes – courteous questioning. You are the expert of your own life – you live all its nuances and its extremes, you know what you aspire to, and you know your past histories. My task as counsellor is to hear your story, and with you find solutions and pathways so you can realise your potential.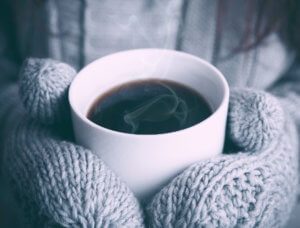 For me, the process of deep, genuine and authentic engagement with another person is powerful in and by itself. I believe that the healing potential is immense when you can interact with a listener who avoids judgments, who steers away from practical advice and who assists you to find your own solutions.
My room is a space where you and I create that potential, together. In the wholesome interaction between client and counsellor, guided by a strict code of ethics, it becomes possible to find paths to healing and personal growth.
Psychological Services in Nyon and Lausanne
That room is to be found in the heart of the old town of Nyon, at the foot of the castle. Or in the heart of bustling Lausanne, twice a week.
If you are interested in learning more about counselling for you or for a loved one, you might be interested in some of the blogs on this site. Some examples:
Practicalities like rates, opening hours and physical location can be found under the menu "Contact", on the top of the page.
Psychological Counselling in Nyon (close to Geneva) and in Lausanne
Please note that I, apart from offering psychological services in either of these two places, also offer distance counselling via a secure and encrypted on-line portal. You can find more information about this type of counselling on my page about online counselling. Online services might be suitable if you are posted in a country where a counsellor is difficult to find, if you are travelling for work, or if you would rather work with somebody far from your normal environment.
Am I living in a way which is deeply satisfying to me, and which truly expresses me?
Carl R. Rogers