Anxiety and depression are often linked, and together they are counted as the most-prevalent psychological issues people struggle with, worldwide. On this page I first explain a bit about depression, with some words on anxiety lower down.
Depression: Dark Night
Depression is likened to the dark night of the soul, a period of blackened contemplation during which it seems impossible to experience any type of joy or relief. In our contemporary culture – in which a feeling of happiness is not only seen as a right but, disturbingly enough, as a duty – there appears to be hardly any leeway for periods of darkened self-reflection. There are, after all, people to meet, places to visit and things to do.
I believe that periods of depression – despite their seemingly endless power to push us down – can be experienced as profound stages of personal growth and transformation.
Depression may be as important a channel for valuable "negative" feelings, as expressions of affection are for the emotions of love. Feelings of love give birth naturally to gestures of attachment. In the same way, the void and grayness of depression evoke an awareness and articulation of thoughts otherwise hidden behind the screen of lighter moods.
Thomas Moore – Care of the Soul
A depression reminds us that something in our lives needs our focussed and compassionate attention. A depression requires us to look at the cracks in our stories about our self, our self-perceptions and our beliefs about the world. It is through those cracks, Leonard Cohen sang, that the light gets in.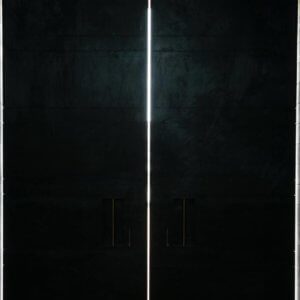 There are many beliefs about the best way of treating depression. Some are convinced that healing can come from learning to look at life differently, to "count one's blessings" so to say. Others see a purely biological reason behind the periods of dark moods and sadness, and they seem to think that pills will lighten the burden.
In many a spiritual tradition, however, depression is seen as much more complicated. They point at the perception of a deep void within that somehow needs some type of resolution.
I tend to see depression as a combination of various factors, that express themselves in very individual ways. How depression expresses itself from one person to the next is often different, as are the causes, the triggers and – possibly – the solutions.
Anxiety
Anxiety is, simply put, an almost continuous sense of stress and insecurity. It is often connected to a sense of not being good enough, and of fear of failing to meet the standards of others.
Anxiety can hi-jack us: our thinking, our emotions, our behaviour. It seems that everything we say or do only increases our nerves, and our stress.
For both depression and anxiety it is, I believe, important to look at the underlying causes: what stories do we tell ourselves about ourselves? What is your individual history? With whom have you constructed and maintained the important relationships in your life? What are your dreams, your hopes?
Self-care is a key concept in trying to handle both states of mind: breathing exercises, physical activity, nourishment of the body and mind and soul. Have a look at some of the suggestions for self-care I give on these pages.