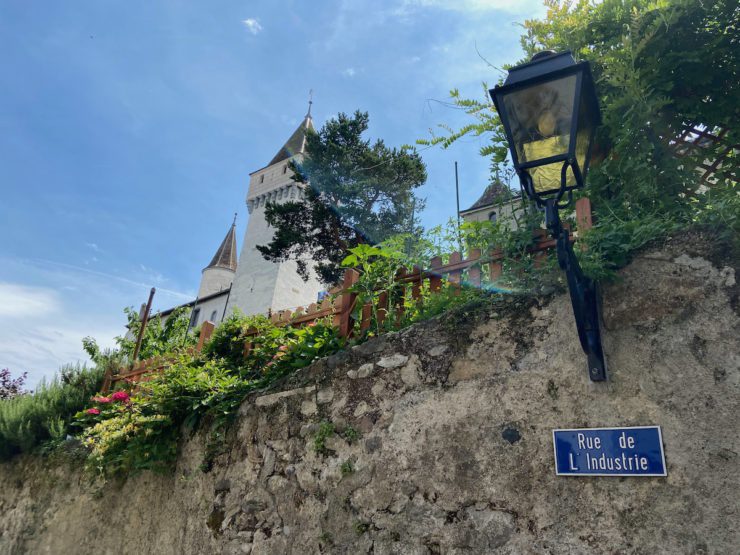 I offer in-person couples counselling and individual counselling in my office in the heart of Nyon.
My practice is located at the foot of the castle. The area is quiet, yet filled with life – going back millennia.It takes about five minutes on foot from Nyon railway station, and about four minutes away from Lake Geneva.
The small alleys and the rustique style of the buildings as well the numerous shops, boutiques, café's and restaurants radiate a sense of connection, groundedness, and friendship that I appreciate.
You can find me on:
Rue de l'Industrie 1, 4e etage
1260 Nyon
If you are looking for individual or couples counselling in Nyon: welcome to my site and welcome to my practice!
It is so quiet here, it's as if you are in an ancient convent where all and sundry is doing sacred work…
– A resident in the area