About Me | Aernout Zevenbergen
I am a male counsellor with practices in Lausanne and Nyon, Switzerland. I offer counselling services and coaching for English-speaking clients in Vaud, Geneva, and abroad (through distance counselling).
My narrative
I was born in Zambia but raised in the Netherlands, in a family with four brothers and two dedicated and hard-working parents. After I finished my studies in Political Science I moved to Kenya in 1997 to become the foreign correspondent for print media in Europe.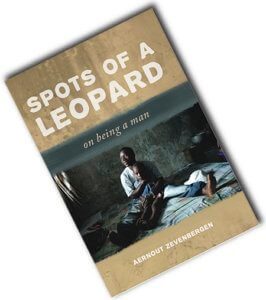 Between 1997 and 2011 I roamed the African continent as a journalist. During my travels I looked for stories that could tell the real experiences of people: the good, the bad, the ugly and the miraculous. I became especially interested in issues around masculine identities and published a book: Spots of a leopard – on being a man. (Here is my Amazon page.)

Some statistics and details


Born in 1967 in Lusaka, Zambia;
Raised in the Netherlands;
Moved to Kenya in 1997, as foreign correspondent for print media in Europe;
Subsequently moved to South Africa (2003), South Sudan (2011) and back to Kenya (2012);
I travelled extensively through Africa, visiting over 35 countries, reporting on the good, the bad, the ugly and the mysterious;
In 2009 I published my book Spots of a leopard – on being a man;
In 2012 I married Käbi Bernander, with whom I have a lovely daughter.

Gathering the materials for this book from over a dozen countries in Africa awakened my interest in psychology, identity and spirituality. What makes us tick? What makes us human? How do we make the choices we make, and how do we live with their consequences?

My previous education in Political Science had trained me to think about the role of power and global relations. A training in Psychology added an extra layer to my ability to understand our world. Psychology would help me move from the impersonal to the personal.
Motivation of a Male Counsellor
After years of journalism in Africa I eventually chose a radical career shift: the work on my book "Spots of a Leopard" had gotten me deeply interested in the question "What does it mean to be a man, today?" Talking with men about that theme opened up conversations with men and women from all walks of life about what it means to be human, and how we all in our own ways handle disappointment, bad luck and trauma, love and broken hearts, hopes and ambitions, our place in the Universe, and numerous other questions.
While exploring those themes and earning my daily bread, I also periodically struggled myself with depression and anxiety. In 2003 I joined a men's group where I experienced the healing power of men being present with the struggles of other men – never to fix or solve, but to merely witness and hold the space, and – if the man so requested – the man. I saw how men could perk up from having been heard, having been acknowledged. And I experiencing relief myself from that quality of presence of others. I myself explicitly sought out the presence of male counsellors, to guide me through some of my the complexities I faced in being a man in the 21st century.
Having had a taste of what a life free from depression could feel like, I deepened my quest for understanding my own psyche better. The writings of Thomas Moore and James Hillman echoed deep inside me. Their message was – summarised crudely – that my longing for a cure for my soul was maybe futile. Could I, instead, maybe start caring for it better? Moore and Hillman, and the countless people I started encountering in my life, showed me a way of living life that became much more fulfilling than chasing yet another story for my newspapers.
I started studying the world's wisdom traditions, and found wise men and women who could help me experience in mind, body and soul what unity means, and how connections are maintained.

Nowadays I continue integrating continuously the books I read with the teachings I receive, and the lessons I learn from my clients be being their witness, and by letting them share their stories with me. Every session is a lecture for me about the multiplicity of what it means to be human. Regardless of background, ethnicity, sexual orientation, age or religion.
I've let go of my original concentration on men and male clients as it felt too limiting, too constrained. These days I work extensively with couples and individuals – men and women -, and I welcome any theme they choose to bring into the counselling room.
And these depressive episodes I mentioned earlier?
A week or so after my last episode I walked the streets of the city I then lived in, and realised there had been some dramatic shift. "Had the world changed?", I remember wondering as I walked to my lodgings. "No, the world is still the same. Something deep inside you has shifted…" That was in April 2011. I have not experienced a depressive episode since…
I'd like to be of service to you, like others were of service to me.
So, here I am: a male counsellor in Nyon or Lausanne.
At your service…
***
I offer information about
practicalities of counselling on these pages
. You will find info on
rates
, locations, and the
ethics code
to which I adhere.
Read more about: