Any natural, normal human being, when faced with any kind of loss, will go from shock all the way through acceptance.
Elisabeth Kübler-Ross
When we lose someone we love, it can feel as if our reality has cracked. When we lose something we have become attached to (a job, a pet, an identity) it can be difficult to find one's balance again. Someone once described the loss of a loved one as "a tear in the fabric of spacetime – something profound has changed, and I can't undo it…"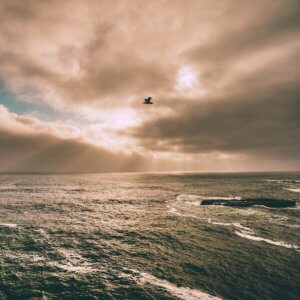 Loss and grief can feel as if we have been rendered powerless, and in a way that feeling is correct. We were powerless to prevent the loss from happening. After all: death occurs – it is an essential part of life. Stages of life come to an end. Relationships can wither away or explode into mere fragments.
Unique
Every process of grief, loss and bereavement is unique. Each process needs to fit the circumstances and the persons involved, and therefore it might take time to find the rhythm and steps that suit you. In the processes around all kinds of losses we need to speak what needs saying. We need to say our goodbyes. We need to find acceptance of the losses. And we need to find a way of embracing a new reality. Sometimes we don't have time or the chance to go through these processes, which in itself might lead to feelings of regret, guilt, shame and even anger.
However, grief is not only a process of letting go. Michael White suggests that a process of "saying hello again" is often just as important to find a new balance. It can "transform the experience of grief." And it can assist us "to see how we are carrying on the legacies of those we have loved."
Finding your way through your own grief can sometimes require some outside assistance. Somebody who can walk the path (partly) with you. Somebody to hold the space so you can feel what needs feeling. And to say what needs saying.